---
THE NEXT FIELD is the brainchild of Peter Wilkinson who set up the company in 2010 to provide tailored green space related business solutions to clients in the public, private, voluntary and community sectors.
Company Director Peter Wilkinson established his reputation working for over 12 years as a leader in his field with Bristol City Council. THE NEXT FIELD draws on Peter's 25 years of sector experience which includes:
extensive knowledge and a strong network of expert contacts
experience across a wide range of green space related disciplines
working successfully with public, private and voluntary sectors
experience of working in a countryside, urban fringe and city context.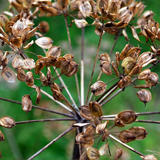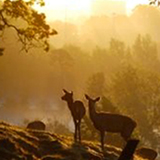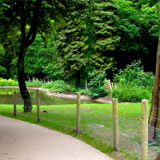 More about our founder
Peter Wilkinson's academic background features a BSc Honours Degree in Geography and an MSc in Recreational Land Management, plus Diploma level qualifications in management and marketing.
His early career focused on countryside recreation, management and planning, with his most significant role in community forestry at Thames Chase in South Essex where, as Director, he led the forest initiative's establishment phase for six years. At this time, Thames Chase was one of the Government's leading Community Forests in England.
Returning to his native West Country in 1996, Peter first worked as Head of Development for Bristol City Council Parks Service – leading the authority's major parks regeneration and Heritage Lottery programme and developing a number of other creative partnership initiatives. When promoted to Parks Service Manager in 2003, Peter was the driving force behind the development of the service in Bristol to become one of the leading parks teams in the country.
Peter has developed an extensive knowledge base across a range of environmental and green space disciplines – from business strategy and organisational development to project management and regeneration; and from forestry and nature conservation to play, community engagement and marketing.
He left Bristol City Council in 2010 to set up a new consultancy business – THE NEXT FIELD Ltd. – to provide a range of specialist green space planning and management support services to clients in the public and other sectors.
Peter Wilkinson has held a number of other roles within the green space sector including:
Member of the Enabling Panel of CABE Space since 2006, principally advising local authorities on the development of Green Space Strategies via training events or direct 'enabling' support
Trustee/Director of GreenSpace from September 2001 until November 2010
Chair of the Green Space National Forum – currently overseeing the regional development programme for GreenSpace
Chair of GreenSpace South West
Green Flag judge for the past six years
Member of the Big Tree Plant Awards Panel
Member of the South West Regional Advisory Committee of the Forestry Commission
Member of the Groundwork West of England Board
Other Qualifications:
Project Management – PRINCE2 Practitioner (2009 version)
What does THE NEXT FIELD
stand for?
great parks and green spaces

should be close to the centre of every local neighbourhood. This should be an entitlement for all communities.

green spaces

should be a core service in the "Natural Health Service", demonstrating that everyday contact with nature is good for your health, and your soul..

children and young people

must feel free and safe to 'play out', and to take managed risks in our public spaces, and these needs should be at the centre of all green space and neighbourhood planning.

accessible

green spaces and green infrastructure should play a key role in developing a low carbon economy and society.

involving artists and harnessing other creative energy

in green space projects adds a new dimension and can produce some of the most exciting and unexpected outcomes, as well as the best means to get local people engaged.

cross sector partnerships

between local people, public authorities and commercial organisations can often produce the best outcomes.

research

and evaluation needs to be at the centre of the sector's development to ensure we keep learning.
and, of course, we believe that...
flexible, cost-effective and tailored consultancy solutions can make a positive contribution to the future provision of green space services.